Prosecco Superiore di Conegliano Valdobbiadine "Millesimato" DOCG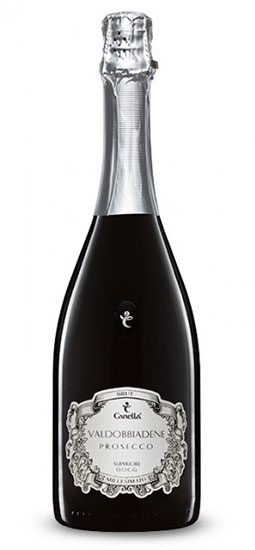 Vinified using the Charmat method, this is an extremely appealing sparkler, featuring lively aromas and fruit. This vintage blend (hence "Millesimato") is made from the grapes that enjoy the best exposure. This is the finest expression of those unique characteristics that put Prosecco, a sparkling wine, in a class of its own.
The youthful freshness, its relatively low alcohol content and easy, crisp style make it ideal for an evening with friends. Prosecco's classic versatility also makes it a fine accompaniment for an entire meal, particularly fish first courses, caviar and prawns.
Wine exported to
Jamaica, Bermuda, Canada, USA, Puerto Rico, Australia
Grape Varieties:
Fermentation container:
Length of alcoholic fermentation:
Type of yeast:
Fermentation temperature:
18-22 °C (64.4°F-71.6 °F)
Length of maceration:
Malolactic fermentation:
Aging containers:
Container size:
Closure:
Organic:
Vineyard location:
Province of Treviso, in the hilly area between Conegliano and Valdobbiadene
Soil composition:
Vine training:
Altitude:
250-400 (820-1,312 feet) above sea level
Exposure:
Time of harvest:
Total yearly production (in bottles):
Tasting notes:
A beautiful straw yellow color and subtle perlage; fruity on the nose with crisp yet smooth floral flavors that close on a well-balanced, joyful note.
Serving temperature:
Best served at 6-8 °C (42.-46.4 °F).
Food pairings:
Best as an aperitif or all-round wine. A wonderful accompaniment for light vegetables, fresh cheese, white meat, fancy biscuits, fruit and dried fruit.
Aging potential:
Alcohol:
Alcohol cont.: 11% by vol.
Winemaker:
You may also like from
Canella