Canella "Lido" Prosecco Brut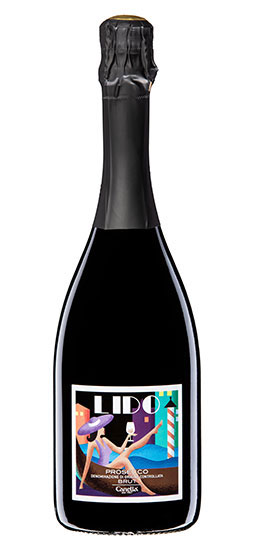 "The family and the terroir express themselves in each bottle. Tradition and modernity perfectly co-exist in a glass of Canella sparkling wine, satisfying both the palate and the soul and making every moment a special occasion."
Wine exported to
Canada, USA
Grape Varieties:
Fermentation container:
Closure:
Organic:
Altitude:
0-820 feet above sea level
Exposure:
Tasting notes:
Straw yellow with lively perlage, the bouquet is fresh, fruity and aromatic. On the palate, it characteristically combines softness and freshness thanks to perfectly balanced acidity and sugar
Serving temperature:
Best served at 10-12 °C (46.4-50 °F).
Food pairings:
Excellent aperitif and with fish, fowl, mild cheese, risotto, pasta, and white meat.
Aging potential:
Alcohol:
Winemaker:
You may also like from
Canella