1972
Empson & Co. is officially founded. Neil Empson Selections represents the best in Italian wine.
1974
Empson is the first to export Chardonnay from Italy.
1975
Empson coins the term "Super Tuscan" for Le Pergole Torte (then part its portfolio).
1982
Empson is the first to offer wines en primeur (wine futures) with the 1978 vintage in Piedmont.
1991
Neil and Maria establish Empson USA, a division of Empson & Co., in Alexandria (Washington DC).
2000
Empson Canada is founded in Calgary to cover the entire Canadian market.
2009
Gustinvest Srl – a branch of Empson & Co, specializing in private labels and business-to-business needs – is founded.
2018
Tara Smeralda Empson takes over the reins from her parents, focusing on new and innovative business ideas, ready to meet the ever-changing needs of a vibrant global market.
The Empson family
Who we are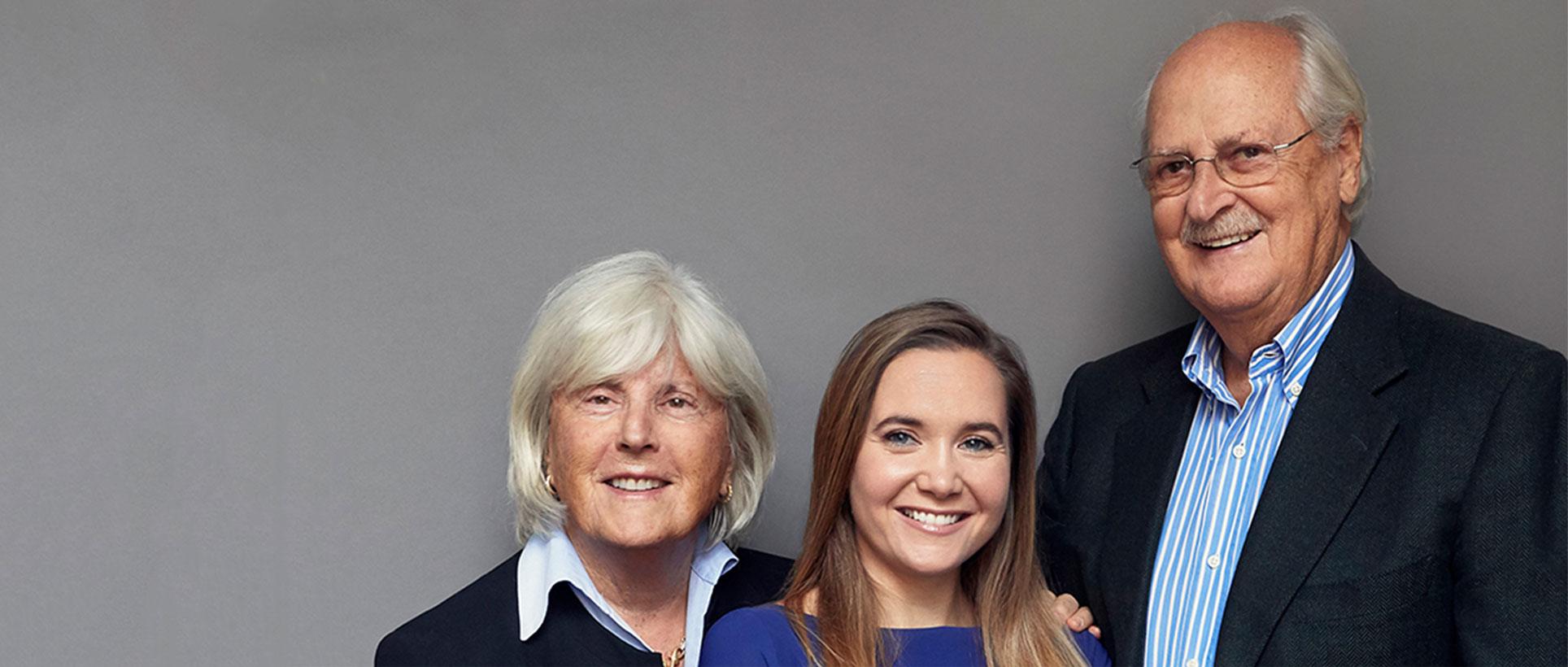 Empson & Co. has been a leading Italian wine exporter for almost fifty years. It was founded by Neil and Maria Empson whose main goal has always been to bring the beauty and culture of Italy to the world through its finest wines.
Neil and Maria knew that that the quality of the wines would be their very best marketing tool so they concentrated on consistent, quality, family-owned and boutique wineries whose stories were told through each and every bottle.
Having successfully represented some of the best Italian wineries, the pioneering brand continues to enjoy its position as a foremost exporter in an ever more dynamic and growing industry, with a portfolio of top wines from almost every region in Italy.
In 2019, Neil and Maria officially passed the torch to their daughter Tara, who worked alongside them for almost fifteen years. Her determination has led her to set ambitious goals she and the worldwide Empson team are sure to reach.