Pinot Grigio Dolomiti IGT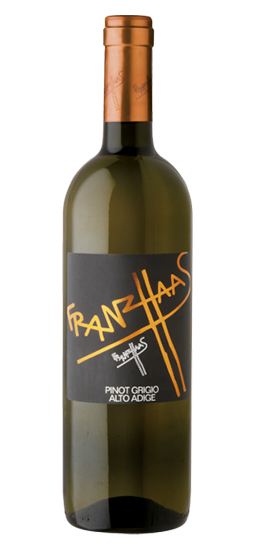 100% Pinot Grigio. Intense straw yellow color, floral aromas reminiscent of acacia, sage and hay; almonds and sandalwood. On the palate, the wine shows incredible finesse and elegance.
"Since its foundation in 1880, the winery has focused on the quality of the grapes and bringing out the best in them. Special attention has always been given to using the
Wine exported to
Canada, USA
Grape Varieties:
Fermentation container:
Stainless steel and barrique
Type of yeast:
Malolactic fermentation:
Aging containers:
Stainless steel and barrique
Container size:
Container age:
Aging before bottling:
Aging in bottle:
Closure:
Organic:
Vineyard location:
The hills of the Val d'Adige
Soil composition:
Very rich, deep and with a good content of clay and Dolomitic limestone that formed through erosion
Vine training:
Altitude:
Yield:
Exposure:
Time of harvest:
Mid September/Mid October
Total yearly production (in bottles):
Tasting notes:
Pale yellow, with a perfumed nose of acacia, sage, hay, almond and sandalwood and a lively, elegant and fresh palate.
Serving temperature:
Best served at 6-8 °C (42.8-46.4 °F).
Food pairings:
Ideal with pasta, risotto, grains, salads, vegetables and grilled white meat.
Aging potential:
Alcohol:
Winemaker:
Stefano Tiefenthaler / Angelika Gabrielli
You may also like from
Franz Haas