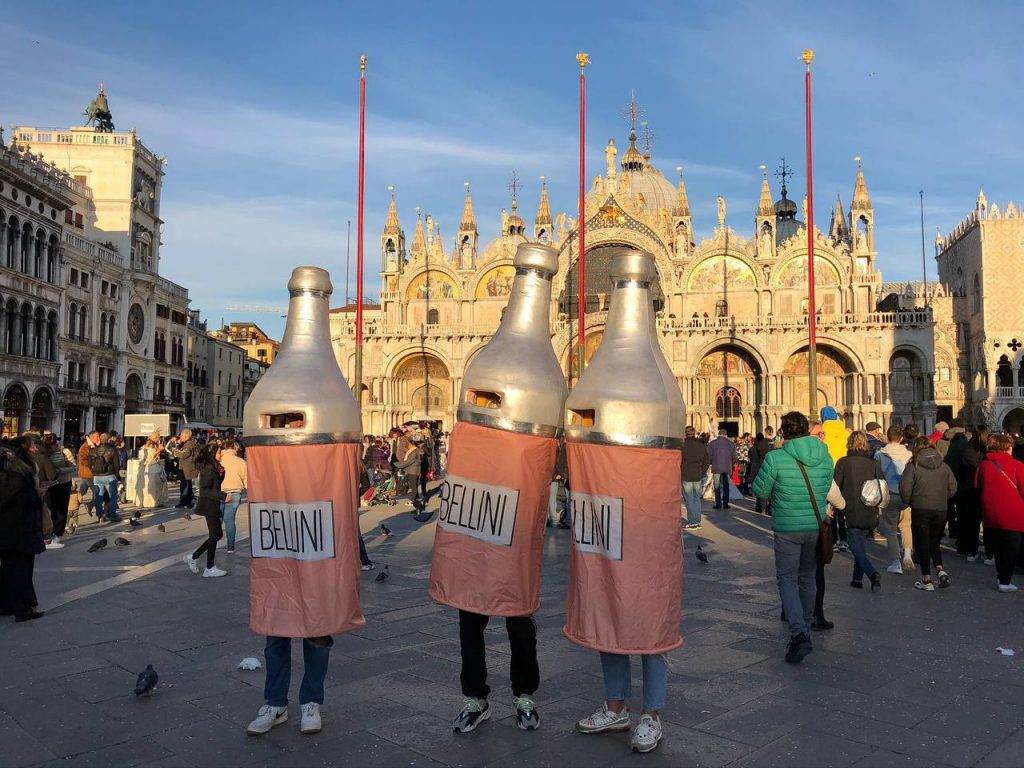 Eat, drink and be merry seems to be the motto of Carnival celebrations across the western world, and Italy is certainly no different. It is essentially a two-week, anything-goes party for people to get it all out of their systems before the forty days of Lent, when many give up sinful delights for more virtuous limitations.
One of the most famous locations for observing this holiday is in Venice, where parades, elaborate masquerade balls and much eating, drinking, and merrymaking are involved. We talked to a few of our wineries in the Veneto to see how they enjoy the marathon of revelry.
"The Carnival of Venice is like a jam-packed outdoor pageant where attendees dress up as they see fit – not just in the traditional Venetian masks you've seen in photos," explains Tommaso Canella of Canella. "What do we drink? A lot! We like to kick off the festivities with a refreshing Bellini, but in between parades and balls, we go on Bacarate Veneziane," which are basically pub crawls of the infamous bacari, the Venetian bars you'd stop at for a drink and a nibble. Prosecco and Ombre (small glasses of local wines) along with traditional cicchetti, tapas-style dishes, are consumed before repeating the ritual in the next bacaro, ad infinitum until revelers are satisfied.
"Our wines are perfect for bacari tours, which of course, can be done all year round too," adds Francesca Dal Cero of Corte Giacobbe. And as tourgoers are not expected to reserve, they can randomly hop from one bar to the next. For example, one might open the night with some fried calamari morsels accompanied by Canella Prosecco DOCG on their first stop. Then move on to Baccala Mantecato, whipped salt cod often served on toasted polenta or bread, with a glass of Corte Giacobbe Soave DOC. And finally try another traditional dish of Sarde in Saor, which are sweet-and-sour sardines, to be paired with the more complex Corte Giacobbe Soave Superiore Runcata DOCG. It doesn't have to stop there, the dishes and pairings are endless – as long you have room for more.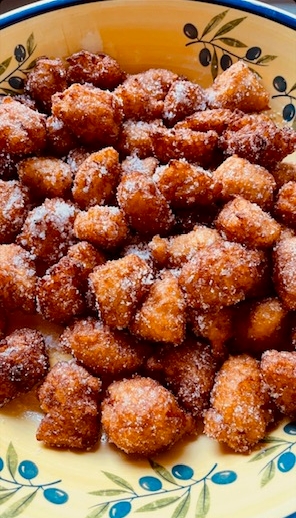 Aside from bacari tours, there are many other culinary traditions. Fried foods, especially sweets, are the main food attractions of the Venice Carnival – particularly frittelle (fried balls of goodness often made with cooked rice or flour batters and sometimes filled with chantilly cream), or galani, strips of fried dough with a version – and name – in every city of Italy.
Then there's the gnocchi. "Here in Verona, we celebrate Venerdi' Gnocolar in the historic center," explains Chiara Speri of Speri Winery. There is even a virtual patron saint of gnocchi, named Papà del Gnoco (the Eater of Gnocchi!). Pillowy mashed potato dumplings are served with every imaginable sauce – from tomato, butter, or pesto all the way to rich, local meat sauces, like stracotto. Speri Valpolicella Classico La Roverina DOC and Valpolicella Classico Superiore Sant'Urbano DOCG wines are perfect accompaniments for the former, while if you are going for the meaty sauces, Speri Amarone della Valpolicella Classico Sant'Urbano DOCG would be a satisfying Carnevale treat. As for the desserts, don't miss Speri Recioto della Valpolicella Classico La Roggia DOCG: sweet and lush with aromas of spirited cherries.