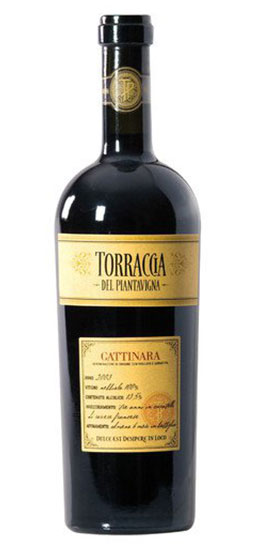 Gattinara is a small appellation extending only 101 hectares (250 acres) along the hillsides. The soils are predominantly volcanic in origin and the vineyards alternate with woods. The grapes are generally small, and compact leading to austere wines with strong tannins and heaps of character and complexity. The winery aims to feature the inherent characteristics of the grape, including its mineral nature.
Torraccia del Piantavigna Gattinara DOCG ages three years in oak casks and features a ruby red color and an intense yet elegant nose with a hint of violet. Dry and harmonious on the palate.
2016 | Wine Advocate93
2016 | Wine Enthusiast93
2015 | Decanter95
2007 | James Suckling93
Grape Varieties:
Fermentation container:
Maceration technique:
Malolactic fermentation:
Type of oak:
Aging before bottling:
Aging in bottle:
Closure:
Organic:
Vineyard location:
Estate-owned vineyards Gerbidoni and Lurghe, located in Gattinara
Vineyard size:
About 3 hectares (7 acres)
Soil composition:
Porphyry, syenite, and quartz
Vine training:
Altitude:
320-380 meters (1,050-1,250 feet) above sea level
Exposure:
Years planted:
Time of harvest:
Total yearly production (in bottles):
Tasting notes:
Garnet red in color with a golden rim that develops with aging, the wine has a fine and pleasant nose, with a hint of violets. On the palate, it is dry and harmonious..
Serving temperature:
Best served at 18-20 °C (64.4 - 68 °F).
Food pairings:
Pair with grilled and braised meat, game, seasoned cheeses
Aging potential:
Alcohol:
Winemaker:
You may also like from
Private: Torraccia del Piantavigna