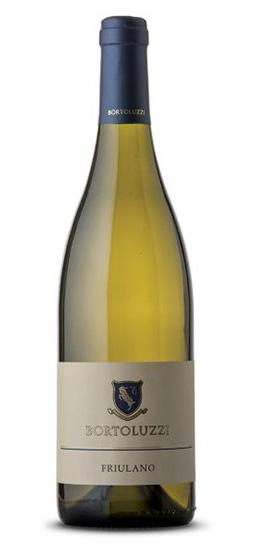 Grown in the area of Collio, which features "Ponca" soil, unique and native to the area and mostly sandstone and marlstone. The vineyards also enjoy excellent exposure, altitude and protection against cold wind.
After fermentation in stainless steel, the wine rests on its lees for about six months to give the wine more richness and structure. It is a wonderful accompaniment to flavor-filled dishes seasoned with aromatic herbs as well as fattier fishes, such as salmon, and Asian cuisine.
Wine exported to
Canada, USA, Japan, Australia, Austria
Grape Varieties:
Fermentation container:
Length of alcoholic fermentation:
Type of yeast:
Fermentation temperature:
Malolactic fermentation:
Aging containers:
Bottling period:
Aging before bottling:
Closure:
Organic:
Vineyard location:
Soil composition:
Vine training:
Altitude:
55 meters (180 feet) above sea level
Vine density:
Yield:
Exposure:
Age of vines:
Time of harvest:
Total yearly production (in bottles):
Tasting notes:
Straw yellow with green reflections; a gentle nose, featuring bitter almond with hints of exotic and citrus fruits; warm, dry and full-bodied on the palate, it has a pleasantly bittersweet finish.
Serving temperature:
Best served at 10-12 °C (50-53.6 °F).
Food pairings:
Flavorful first courses such as risotto with asparagus and aromatic herbs; fish courses (especially "fatty" fish like roast turbot or rock fish). Excellent with spicy Asian cuisine.
Aging potential:
Alcohol:
Alcohol cont: 13 % by vol.
Winemaker:
You may also like from
Bortoluzzi