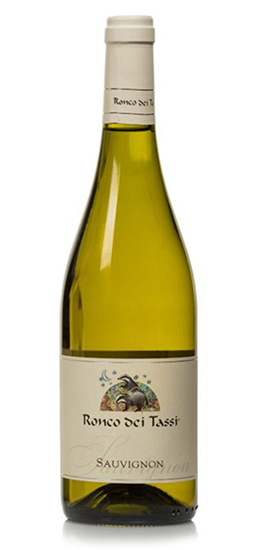 From four distinct clones, this is a rich, structured Sauvignon with wonderful aromas and flavors.
Wine exported to
Japan, Canada, Australia
Grape Varieties:
Fermentation container:
Length of alcoholic fermentation:
Type of yeast:
Fermentation temperature:
Maceration technique:
Length of maceration:
Malolactic fermentation:
Fining agent:
Aging containers:
Bottling period:
Aging in bottle:
Closure:
Organic:
Vineyard location:
Cormons, Friuli Venezia Giulia
Vineyard size:
Soil composition:
Vine training:
Altitude:
150 meters (490 feet) above sea level
Vine density:
Yield:
Exposure:
Years planted:
Age of vines:
Time of harvest:
late August - early September
First vintage of this wine:
Total yearly production (in bottles):
Tasting notes:
Straw yellow in color, the nose is intense, characteristic, reminiscent of bell peppers, peach and tropical fruit; on the palate, dry, structured, persistent, delicately aromatic.
Serving temperature:
Best served at 8-10 °C (46.4-50 °F).
Food pairings:
Excellent with pasta, risotto, fish, white meat (particularly good with chicken in saffron sauce), asparagus, omelets.
Aging potential:
Alcohol:
Winemaker:
You may also like from
Ronco dei Tassi