Franciacorta Satèn 2015 DOCG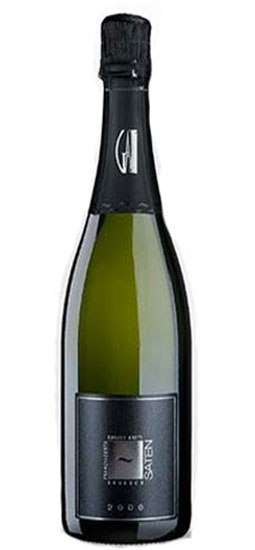 Chardonnay grapes grown at higher altitudes are soft pressed. Half the must ferments in French oak barrels and matures on its lees for six months. The other half is fermented in stainless steel. The wines are then blended and rest on their lees for at least twenty-five months. Creamy, with mineral notes and intense aromas of almond coupled with buttery notes.
Wine exported to
Canada, Japan, Australia, Austria
Grape Varieties:
Fermentation container:
Stainless steel and wood barrels
Length of alcoholic fermentation:
Type of yeast:
Fermentation temperature:
Malolactic fermentation:
Aging containers:
Stainlesss steel and wood barrels
Container size:
50 hl stainless vats 225 lt wood barrels
Type of oak:
Bottling period:
Aging before bottling:
Aging in bottle:
Closure:
Organic:
Vineyard location:
Vineyard size:
Soil composition:
Mineral-rich morainic soil.
Vine training:
Altitude:
220-240 meters (720-790 feet) above sea level
Vine density:
Yield:
Exposure:
Years planted:
Age of vines:
Time of harvest:
First vintage of this wine:
Total yearly production (in bottles):
Tasting notes:
Delectably creamy, with subtle minerality and fragrant aromas of fresh almonds and delicate, buttery notes.
Serving temperature:
Best served at 4-6 °C (39.2-42.8 °F).
Food pairings:
Pairs well with fish and white meat.
Aging potential:
Alcohol:
Alcohol cont.: 12.5% by vol.
Winemaker:
Lorenzo Gatti, Enzo Balzarini, Nicolò Balzarini
You may also like from
Enrico Gatti