Poderi Einaudi has deep roots in Piedmont and Italy itself, woven into the fabric of the country's very history – Founder Luigi Einaudi was the first president to be democratically elected, in 1948. His love of wine led him to dabble in the making of delicious vino that would flourish, leading to the formation of a benchmark winery over the next four generations. Today, great-grandson Matteo Sardagna runs the winery, which boasts a range of fifteen wines – with more on the way.
Five of these wines are stunningly made Barolos, each appealing in its own way. They all see the same winemaking and aging practices – long and slow fermentation and maceration take place in glass-lined concrete tanks before aging in large French oak tonneaux and larger casks (3,000-5,000 hL) for a minimum of 30 months and several months in bottle before release.
Named for Matteo's son and cousin Ludovico Einaudi, with a label reminiscent of a gameboard, Ludo is Einaudi's entry-level Barolo. While it goes through the same winemaking and aging as the other four single-vineyard Barolos, this blend combines the best of all four crus, leading to a playful, lighthearted, modern wine whose goal is to be seamlessly enjoyed and paired, while providing excellent value. It's exuberant on the nose, featuring crushed berries and warm spice such as white pepper, tobacco, nutmeg and clove. The palate is full and velvety, with a tannin profile that guarantees ten years cellarability.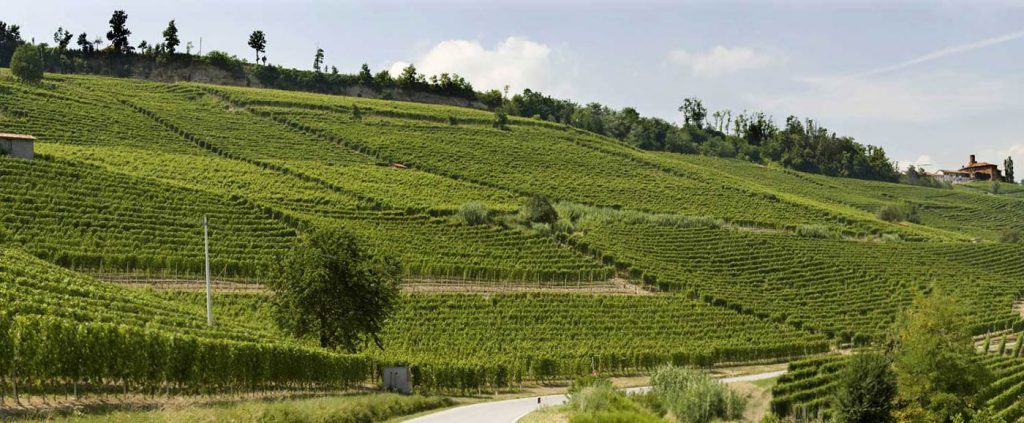 Located in the Barolo comune, the vineyards for this wine are about 310 meters above sea level and feature calcareous marl soil and southeastern exposure. This wine has 'class' written into every floral – especially rose and violet – and spicy sip. It's austere and feminine with silky tannins and a long-lasting finish. Clay-rich soils bring out those flowers and soften the tannins. About 15 years cellaring.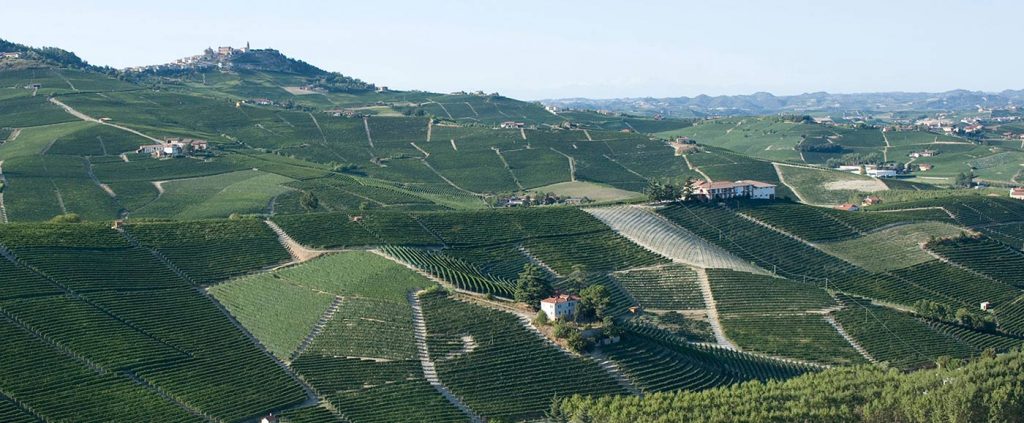 Also in the comune of Barolo, the Cannubi vineyards prove that no two vineyards in the area are the same. This one has prevalently sandy soils, rich in gray-white marl, and is 220 meters above sea level, with south-southeastern exposure. Cannubi is Einaudi's flagship wine thanks to its prestige, history, and elegance. It shows great depth, power, mystery and intrigue, lending itself to continual discoveries of stimulating spices, such as black and white pepper, star anise, lavender, and balsamic notes, such as mint, menthol, or eucalyptus, as well as mineral notes. A solid expression of the grace of this cru.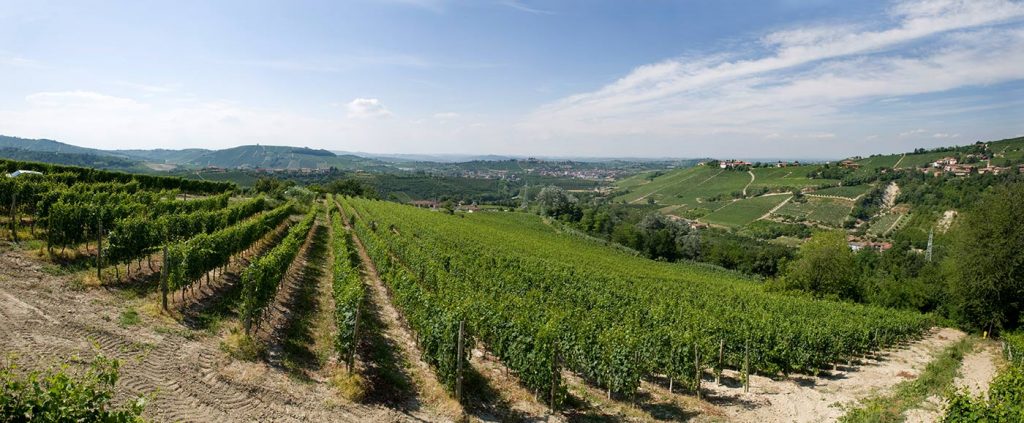 A move over to Monforte d'Alba – one of the most sought-after areas for Barolos – we find soils rich in limestone with brown-gray layers of sand, at 300-350 meters above sea level, and south-southwestern exposure. Muscular, clean and consistent, the mouth-filling palate features an explosion of raspberry and ripe pomegranate. It fully expresses the power, structure and persistence – not to mention color – it gets from the limestone soil. Lengthy cellarability, long past even 30 years in the better vintages.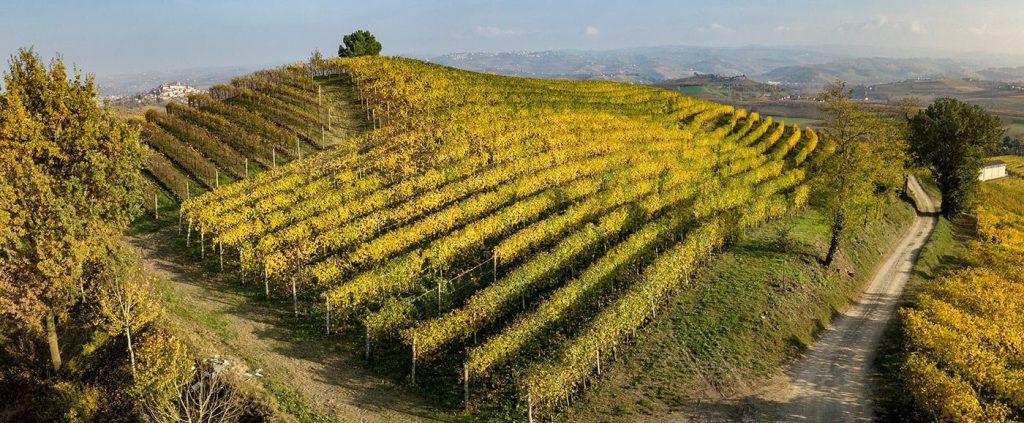 Calcareous clay and white marl for these vineyards in Verduno, located 300 meters above sea level with south-southeastern exposure. The key to this Barolo is its unbeatable balance. Elegant in its simplicity yet anything but predictable. The marl soils lend itself to a clean palate with wild rose and delicate spices, such as white pepper and vanilla bean, and a light acidity that complements the tannins. Upwards of 25 years in the cellar.
Photos of vineyards courtesy of Poderi Einaudi