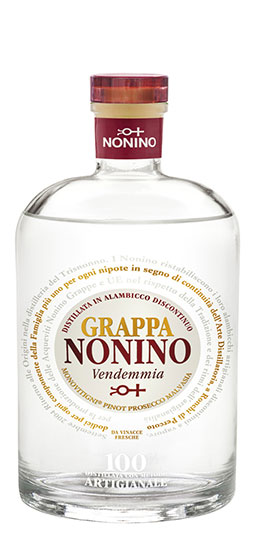 A limited-production vintage grappa made from fresh Pinot and Malvasia grapes, to preserve the flavors of the varieties and create a high-quality product.  It is distilled using a discontinuous system in copper steam stills. The grappa boasts lovely aromas of apricot, green apple and raisins.
Spirit exported to
Australia
Type:
Still type:
Distillation System:
Alcohol:
Tasting Notes:
Brilliant, clear aspect. Soft, aromatic and floral aromas with hints of pastry. Elegant, fruity, scents of apricot, green apple, and raisins.
You may also like from
Distilleria Nonino