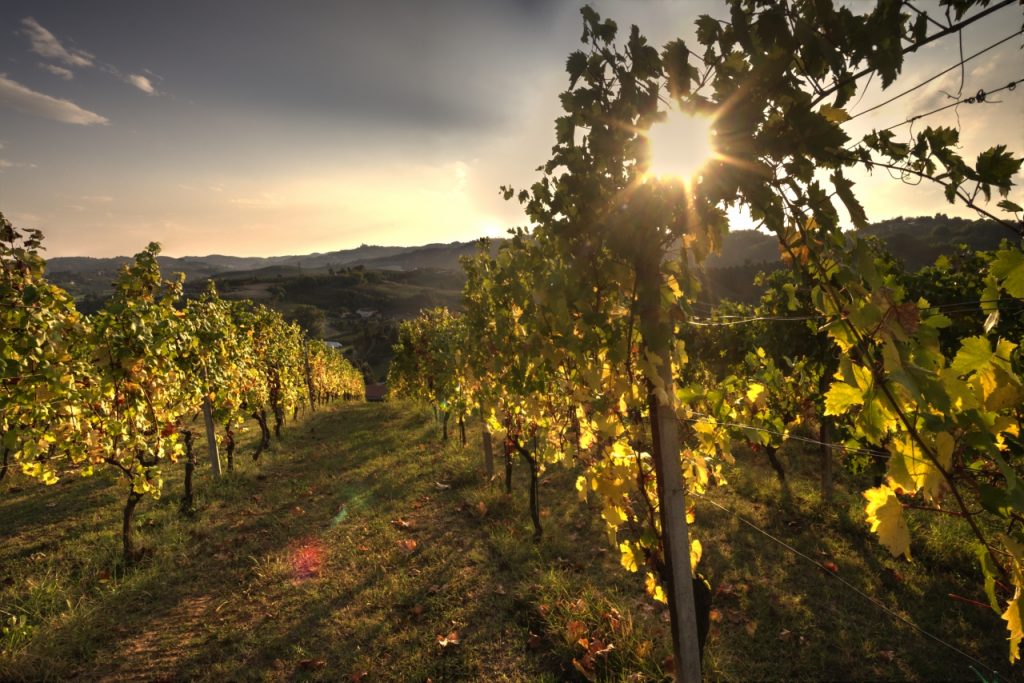 Six generations of history in winemaking and the Marcarini family is still working hard to innovate and renew itself. The latest generation is focusing on bringing new ideas and new energy to an already dynamic brand and their great desire to learn pairs well with Dad Manuel's great desire to teach and pass on his impeccable experience and successes.
After playing in the vineyards and crafting make-believe wine alongside their parents' real-life business, brother and sister Andrea and Elisa Marchetti have made their childhood games a reality at the family's estate. Andrea Marchetti first joined the company in 2014, after graduating with a degree in economics, and the first thing he wanted to do was get in touch with the final customer with a new single-brand wine shop. Andrea also manages the various markets now, often traveling to Asia and the USA to promote the brand.
No sooner did Elisa Marchetti graduate with a degree in viticulture and enology, did she hit the proverbial ground running, working hard on the 2018 harvest in a 'leading role.' She has already started experimenting with turning one of the Marcarini vineyards organic, but going forward, she will bring her fresh ideas to the vineyards and the cellar, hoping to improve the already excellent quality.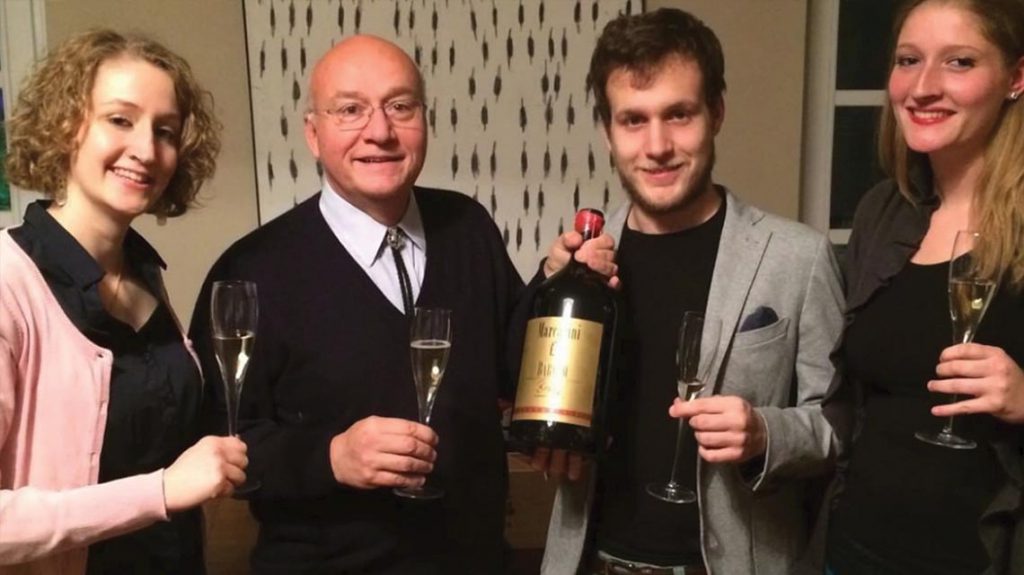 This new three-person team is also working on a new look for the company, with updated streamlined labels that will debut with the next vintage.
Starting Fall 2018, about 70% of the grapes from two new Nebbiolo (for Barolo) plots will be added to production. One is located in the La Serra zone and one is located in an MGA (additional geographic mention) zone. Speaking of which, Marcarini was the first winery to mention its vineyard on its label in 1958, proving it has always been a trailblazer in the business. These new vines were re-planted in 2015 and the grapes from these vines will be selected and used in the new 2018 Barolo (with no cru).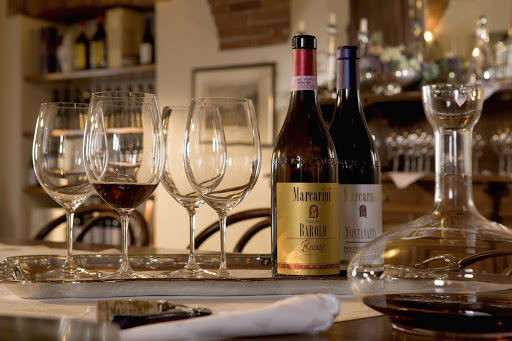 The major wine authorities – Wine Spectator, Wine & Spirits, Vinous, James Suckling and Wine Enthusiast to name a few – have continued to appreciate what Marcarini has been crafting, consistently recognizing Barolo Brunate and La Serra. Let's just say their efforts to stay on top of their game and put out the best products possible are seriously being rewarded.