Vino Nobile di Montepulciano has never really received the attention it deserves. Unless we are talking about the Renaissance period when it was favored by kings and popes, even setting the bar for quality for Italian wines from north to south.
Now in 2017, six of the top Nobile producers have set out on a mission to promote this wine across the globe, with the aim of giving it the recognition it deserves.
They've formed the "Alliance Vinum", a sort of unofficial spinoff of the ninety-member Consorzio, which has earnestly set out to create opportunities to showcase the true value of Vino Nobile di Montepulciano, hoping that ultimately, its innate qualities will speak for themselves.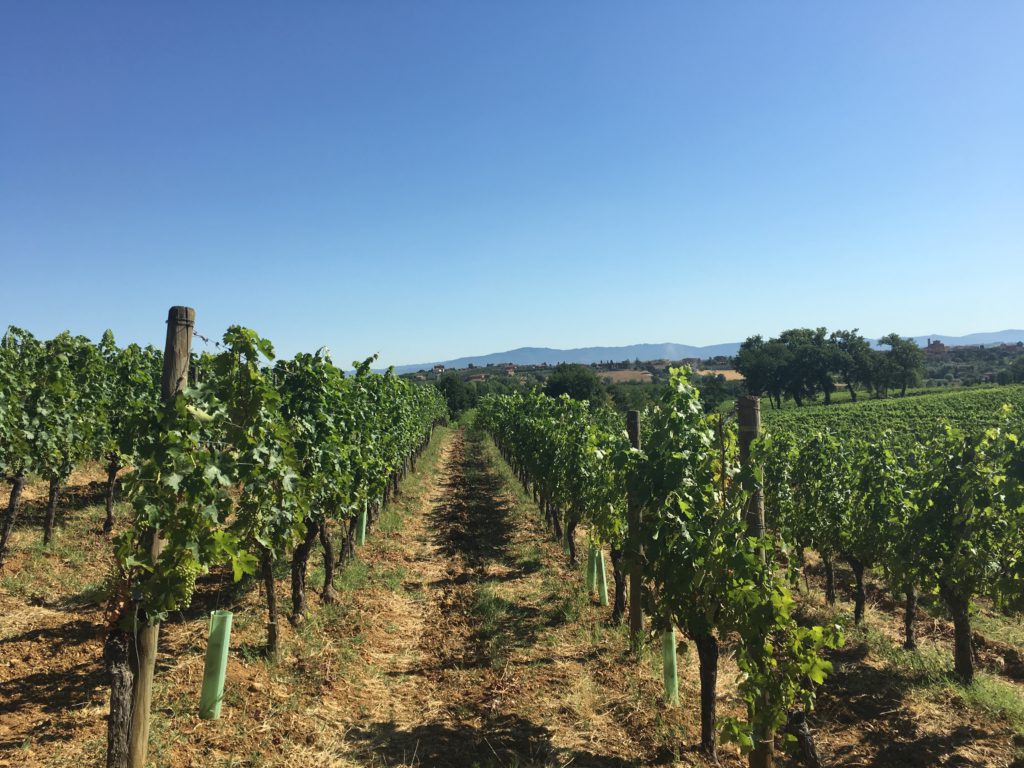 The six wineries involved – Salcheto, Poliziano, La Braccesca, Dei, Avignonesi, and our own Boscarelli – have organized events all over Italy and the world (the first was in New York in partnership with Vine Pair, and there are upcoming events in Texas and Piedmont), inviting the press, buyers and sommeliers. But that's not all they've done. They've also each created a flagship wine, to be presented as a "symbol of excellence" at these events. Boscarelli's happens to be a cru right next to the Nocio vineyard and it's packed with its same quality.
The Nobile wine-growing area is not vast – only about 1,300 hectares/3,200 acres – making it a small community, full of likeminded winemakers who often face similar viticultural issues, especially concerning climate, and often share the same clayey/sandy soil, even if it can differ from vineyard to vineyard and plot to plot.
The climate is generally continental, but the weather is mitigated by nearby lakes and a constant breeze. There are two lakes – Trasimeno and Chiusi – to the east and northeast that warm the air and make it slightly humid. It is always breezy but the air is not crystal-clear because of this humidity. This lack of transparency essentially filters the sunlight allowing for slower ripening, less sunburn and better concentration of anthocyanins. Sangiovese needs to ripen slowly, and the area's day/night temperature swings are also often beneficial to the grapes, giving them the opportunity to cool down and recharge themselves, for the following hot day.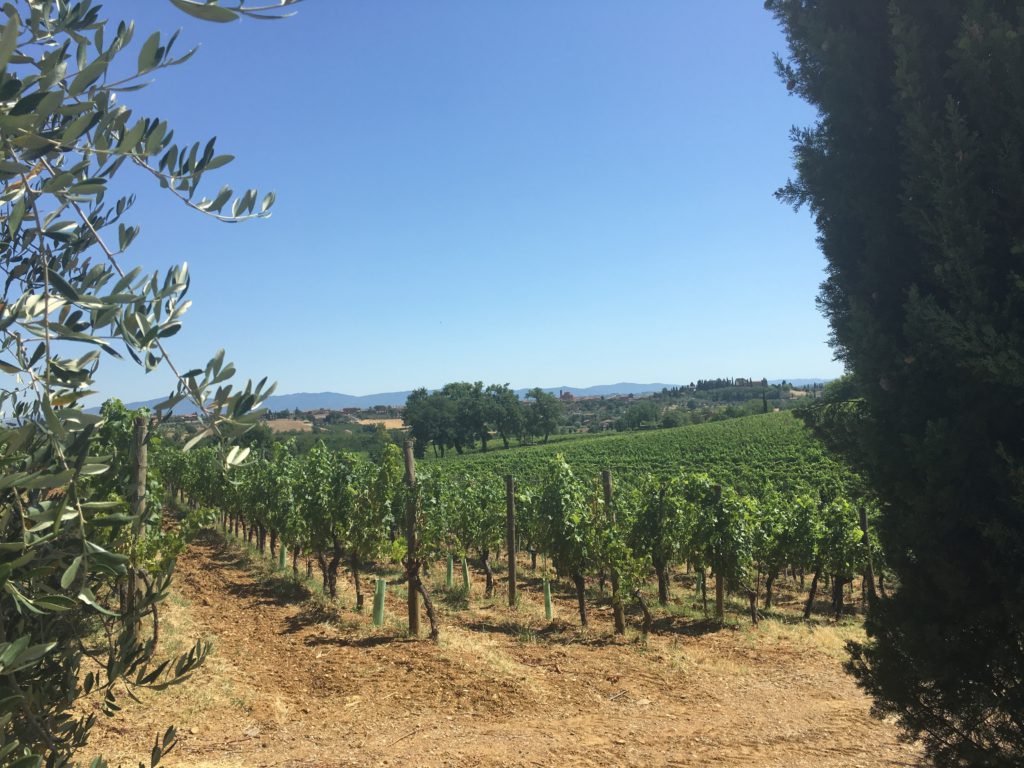 This interesting weather pattern may pose a question: Does the humidity sometimes create problems? The answer is yes, with peronospora. However winemaking has been going on in Montepulciano since the Etruscan period and the growers have the experience to handle this issue. Thus, it rarely causes significant damage.
Luca De Ferrari gets right to the point when we sat down with him to discuss Boscarelli's participation in the Alliance.
It is all about Sangiovese, known in these parts as Prugnolo Gentile. It is quite different from the clones used in Chianti and Brunello di Montalcino. Sangiovese is very sensitive to climate and to the soil and the clones have adapted well to the unique microclimate of this area. If you watch clones taken from Chianti that have been planted here, you will see how they've acclimated to the local terroir.

Every Sangiovese plant is characterized by its terroir. In Chianti, the grapes are small, while in Montalcino the grapes are big and oval-shaped. Here, my grandfather did a mass selection of grapes from Chianti, and they've since evolved into medium-sized grapes; not too big, not too tightly packed. But the main characteristic of Prugnolo Gentile is its enjoyable nature, beautiful fragrance, elegance, and balance, even right out of the gate.
Notably, Nobile also has good aging potential. Thanks to the composition of the soil, mostly alluvial and sandy and full of fossils, the wines have a high percentage of tartaric acid. This means that the wines are lively, with great freshness, and a great ability to maintain rich color.
Luca has been working side by side with enologist Maurizio Castelli since 1998 (though Castelli joined the team in 1983) and Mary Ferrara, who started in 2000. Castelli is quite familiar with both Brunello (working with Mastrojanni and Col d'Orcia) and Chianti (Badia di Coltibuono) and his goal has always been to create "important" wines
At the same time, Luca's ultimate goal has always been to create a naturally balanced wine that is like that from day one and stays that way throughout its entire lifespan. Along with the winery's matriarch and driving force, Paola De Ferrari Corradi, this enological trio has been able to achieve both.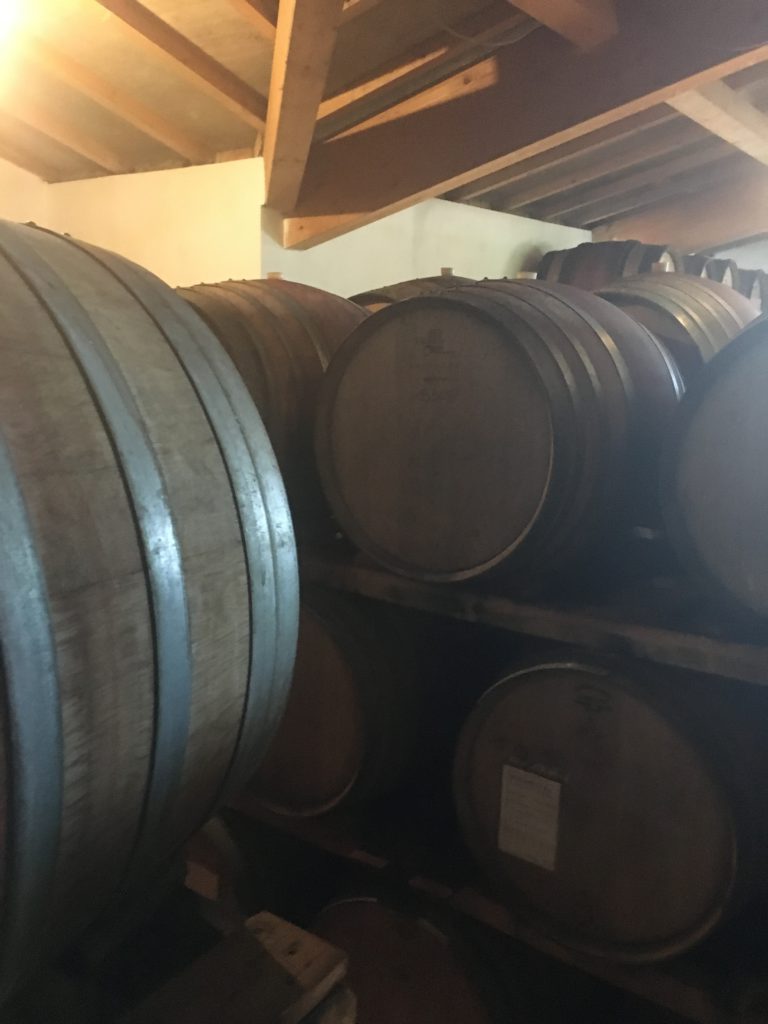 But even so, Nobile has only recently begun to regain warranted attention and the Alliance wants to strike while the iron is hot, swiftly capitalizing on this moment with the intention of increasing recognition even more.
We are a small, close-knit group of lively, dynamic wineries that have the resources and time to dedicate ourselves to truly promoting Nobile all over the world. The Sangiovese grape is the focus of this endeavor and, in fact, each winery has developed a wine made with 100% Sangiovese grapes.
Historically, Nobile has been made with complementary native grapes that help achieve that sought-after balance, so why focus only on Sangiovese?
While it may be true that there are certain parts of Montepulciano that complementary grapes are needed, there are others that absolutely don't. And we feel that Sangiovese best represents the terroir of this area, as it is the most sensitive to its different features.
In a word, Prugnolo Gentile gives drinkers a broader understanding of Montepulciano wines. Each winery is making somewhere between 3,500 and 10,000 bottles of the DOCG wine in a limited-edition format that is being presented at wine events in various cities.
Luca continued:
Nobile is not new. It has centuries of history behind it. The quality is well-known. It was even a favorite of President Jefferson. We don't have to 'invent' anything. We just have to show the world what Nobile is, and what it has. And up until now, we haven't been able to keep up."
We asked Luca, who happens to be the vice president of the Consorzio del Vino Nobile di Montepulciano, why there was a need for an alliance when there is already a Consorzio whose mission is to promote the DOCG area.
We wanted to move faster and we have the ability to invest more. We are not in competition with the Consorzio and hope to work side by side, just at a faster pace.
While there are only six wineries participating, everyone benefits in the end.
In creating the alliance, we are doing what we couldn't have done alone. There is strength in numbers and it is a great source of pride for all of us.
And in fact, the Alliance Vinum's motto speaks of individual humility and collective pride.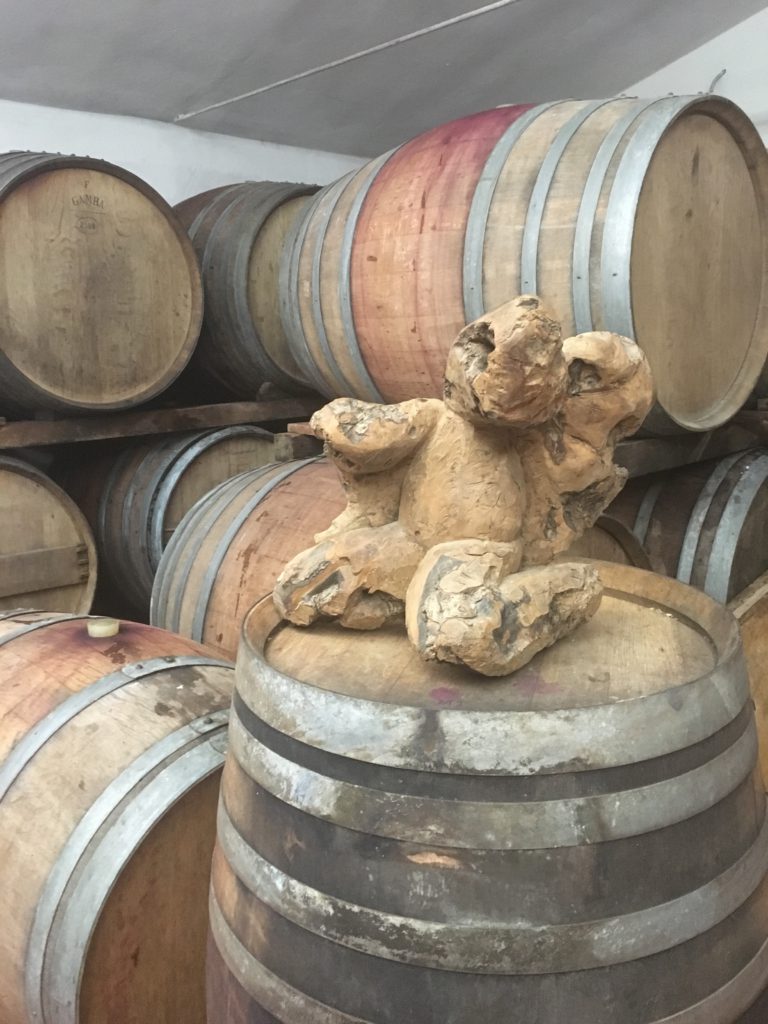 Indeed, Vino Nobile di Montepulciano – Nobile for short – needs no bells and whistles. It is a versatile, accessible, ageable wine with unparalleled elegance and poise. It is a wine that speaks for itself and the alliance's goal is simply to give it a louder voice and a stage to stand upon.
"We are really excited about the Alliance. Especially because we are fulfilling my grandfather's dream, which was to promote this wonderful land and its wine", Luca said proudly.