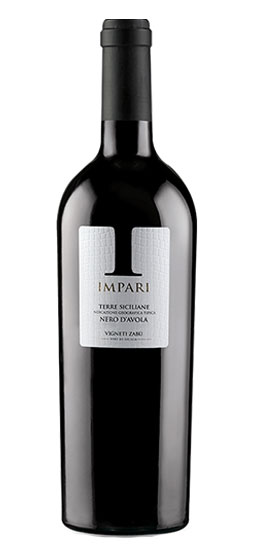 An ideal Nero D'Avola for many types of drinkers, from those who are new wine lovers to seasoned  experts, but especially those looking for excellent value.
2013 | Ultimate Wine Challenge92
Grape Varieties:
Fermentation container:
Length of alcoholic fermentation:
Type of yeast:
Aging containers:
Container size:
Type of oak:
Aging before bottling:
Aging in bottle:
Closure:
Tasting notes:
Deep and inky ruby red with garnet reflections; warming and enveloping, intense and elegant, with spicy notes of licorice and black pepper, tobacco and blackberry jam. Full-bodied and excellent balance.
Serving temperature:
Best served at 18-20 °C (64.4 - 68 °F).
Food pairings:
Excellent with grilled meats, aged cheese.
You may also like from
Vigneti di Zabù