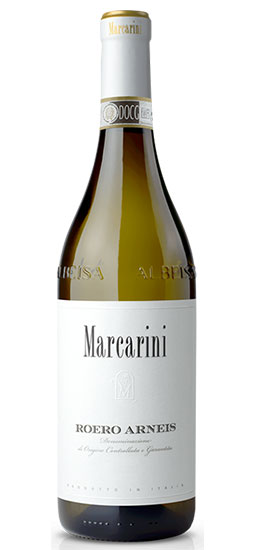 Marcarini is located in the heart of La Morra, a quaint hilltop village with a population of 2,758, surrounded on all sides by perfectly manicured hillside vineyards. The building goes back to the 1700s and is connected to a medieval tower. The winery's historic cool, underground cellars are ideal for classic élevage. The exquisite Marcarini range features an embracing style, outstanding longevity and that blockbuster structure Piedmont is famous for.
Marcarini, founded in the 1850s, was among the very first in the Langhe area to designate single vineyards on its labels – as early as the 1950s. In fact, Boschi di Berri Pre-Fillossera, one of its historic crus, is over 150 years old and planted with rare, pre-Phylloxera Dolcetto vines. All their vineyards are estate-owned in some of the most sought-after areas of the region known for winemaking excellence. These wonderful locations, the steepness of the slopes, the nature of the terrain, sun exposure and exceptional microclimate are not only conducive to top wines, but to non-aggressive, natural vineyard management. Vineyard surface covers 42 of the estate's total 62 acres (17 and 25 hectares respectively).
Arneis is a native white variety with a quirky name in the Piedmont dialect. It means little rascal, or capricious child. It is a character description that perfectly suits this challenging but rewarding grape. The grape is traditional to Piedmont and one of Marcarini's goals has been to contribute to and promote the great traditions of their region. The vineyards, first planted in 1982, are located in the heart of the Roero appellation in Montaldo Roero, on the left side of the Tanaro River. The soil is sandy and rich in marine deposits and minerals that contribute to giving the wine its unique personality. Vinified and aged exclusively in stainless steel.
Wine exported to
Bermuda, Canada, USA, Puerto Rico, Australia, Austria
Grape Varieties:
Fermentation container:
Length of alcoholic fermentation:
Type of yeast:
Fermentation temperature:
Malolactic fermentation:
Fining agent:
Aging containers:
Container size:
Bottling period:
Aging before bottling:
3 Months in Stainless Steel
Aging in bottle:
Closure:
Organic:
Vineyard location:
Vineyard size:
Soil composition:
Vine training:
Altitude:
300 meters (984 feet) above sea level
Vine density:
Yield:
Exposure:
Years planted:
Age of vines:
Time of harvest:
First vintage of this wine:
Total yearly production (in bottles):
Tasting notes:
Straw yellow with golden hues, ample, fragrant, very elegant, sumptuous bouquet, with notes of fresh fruit, acacia flowers and honey; dry, harmonious, with good body and flavor.
Serving temperature:
Best served at 8-10° C (46.4-50° F).
Food pairings:
Our Roero Arneis is a superb accompaniment with hors d'oeuvres, with mild dishes such as plain risottos or asparagus risotto, gnocchi alla bava, or fish without sauce. These delicate dishes will be exalted by the fineness of the bouquet, taste and charming harmony of this sumptuous native Piedmont wine.
Aging potential:
Alcohol:
Winemaker:
The Marcarini family and Valter Bonetti
You may also like from
Marcarini