Sauvignon Blanc is a white grape variety that is now grown all over the world for the making of crisp and refreshing dry and sweet wines.
It originated in the Bordeaux region of France but because it grows so easily and generously in both warm and cool climates, it made its way around the globe, and is now just as widespread in the New World – especially New Zealand and North America – as in the Old World.
But just because you take a French grape and transplant into the soils of a new country halfway around the world, doesn't mean you'll get the same wine. In fact, there are great differences in terms of style, aroma and palate. The flavors run the gamut – from herbaceous notes to peach, flowers and all the way to tropical fruits. But often, it doesn't lose its signature acidity (which holds up in warmer climates well) and vegetal notes, which just come out in different ways.
French Sauvignon Blanc is often deeply connected to its terroir, leading to wines with different characteristics as you taste through the different regions. The soils of the Loire valley lead to floral, mineral wines (think flinty), while Bordeaux Sauvignon can easily feature more fruit and lower alcohol.
In New Zealand, it is the most widely planted variety, even though it was first planted only in the late 1970s. Marlborough is the leading producer with over 20,000 hectares under vine. The climate there is warm so Sauvignon Blanc tends to be riper and richer – a virtual explosion of aromas with heaps of tropical fruit.
In the US, California is the leading producer. These warm climates have come a long way in cultivating a fruit-forward style, rich in citrus fruit. There was once a tendency towards oak aging, but stainless steel has mostly taken its place.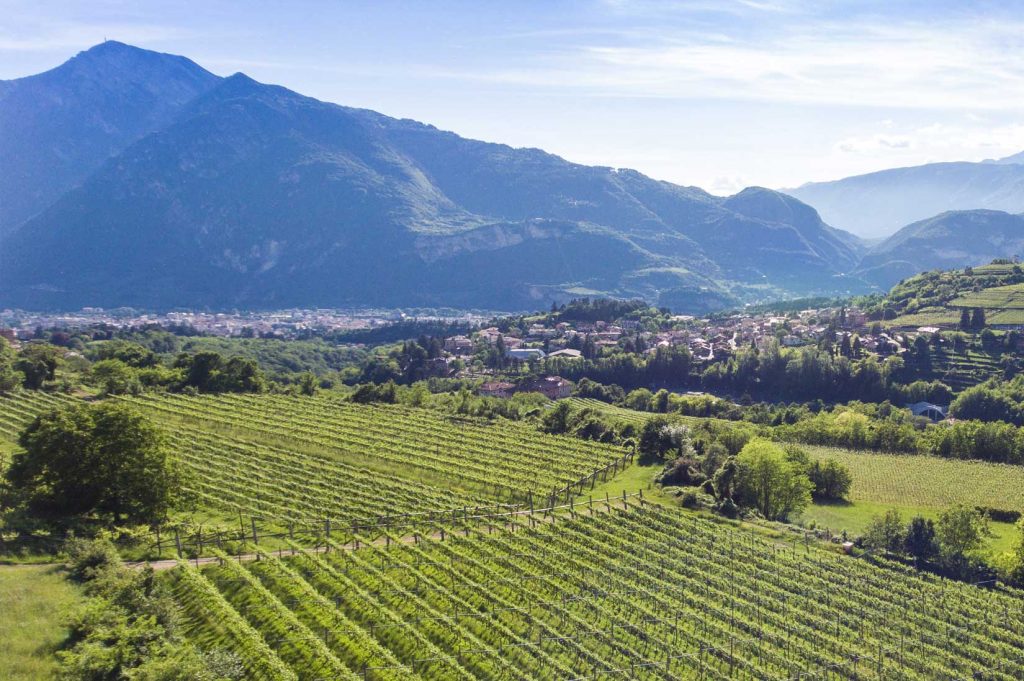 But what we are really here to talk about is Sauvignon Blanc from Italy, particularly the Trentino area, a multi-faceted mountainous area, known for wines with a strong local identity. The valleys and often-steep slopes of the Dolomites (altitudes vary from 200 meters to 1,000 meters above sea level) are blanketed in vineyards, which extend over 10,033 hectares. The vineyards feature various micro-climates and soils, which can be anything from alluvial to volcanic, and even red. Right now, there are 125 hectares of Sauvignon Blanc under vine in the whole Trentino region, for 11 million quintals of grapes.
Most of the area enjoys a continental climate, which is mild, with cold winds coming from the north and mild winds from Lake Garda. Vast day/night temperature swings, mild temperatures during the growth cycle and lots of rain help grapes reach peak maturity in perfect health. But the one thing that doesn't change is the local winemakers absolute and total dedication to cultivating a "Trentino" style, based on best representing the grape, the vintage and the territory. To see for yourself, try Bollini Sauvignon. Aromatic, full, assertive, with notes of fig, elderflower and wild sage. Its grapes are picked when the concentration of sugar and aromas are perfectly balanced. After a short maceration and vinification, the wine ages on its lees in stainless steel and then in bottle.