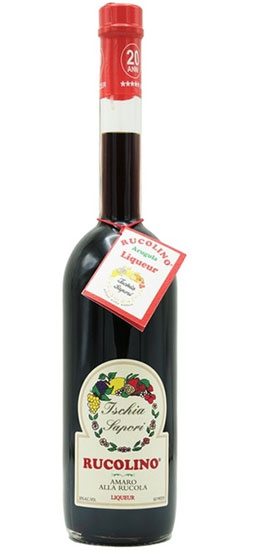 Ischia Sapori, located on the island of Ischia, is the island's first and only producer to bottle the amazing flavors, colors and
aromas of Ischia's bounty in the form of all-natural liqueurs. The ingredients for their delicious libations are grown at the Villa
Spadara estate, in the sunny, well-ventilated area between Lacco Ameno and Forio d'Ischia. All production takes place here as well.
A secret, ancient recipe. It is a hydro-alcoholic infusion of citrus, fruit, herbs and mostly arugula. The ingredients are infused in alcohol where they macerate for 40 days. The liquid is then filtered and mixed with water and sugar in stainless steel tanks with a motorized mixer. It is then bottled.
Category:
Still type:
Vintage:
Aging Containers:
Closure:
Alcohol:
Tasting Notes:
Amber, with deep orange hues. Recalls citrus fruit and subtle caramel. Lively and soft at the same time, caresses the palate and leaves a pleasingly bitter aftertaste
Serving Temperature:
You may also like from
Ischia Sapori
Sorry, no other spirit for this producer.