When a winery spans seven generations, it's a given that tradition is going to be a big part of its formula for success. But what happens when tradition is paired with invention? Going back to basics – or rather, going certified organic – is oddly seen as being progressive in a world of winemaking dependent on synthetic materials for pest, fungus and rot control. But that is just what Speri spent the last ten years doing.
Indeed, part of Speri's success is due to its unyielding respect for tradition. They only make five traditional Valpolicella wines and only grow grapes native to the area. Nevertheless, their trailblazing attitude has always led them to look for ways to better themselves, to remain current, to further their education, and to find ways to improve their wines and their future. Because of this, they are no strangers to experimentation.
At any given time, there are six barrels of "experimental" wines in their cellar; they are personally responsible for creating the "pergoletta Speri," a vine training system designed to allow light and air to pass freely, encouraging better grape maturation; and they were among the first to try to highlight single vineyards in the 1970s when it wasn't quite popular in Italy yet. Not afraid of change, Speri started looking towards organic farming.
You could say the groundwork was already laid as the family's philosophy has always included a total respect for the environment and a desire to highlight their unique terroir. In fact, they began working the land organically at least ten years (even twenty years for some things, such as weed control) before beginning the bureaucratic procedures for certification. The "official" conversion took three harvests (as per EU regulations) and their first full "bio" wine was the 2015 vintage.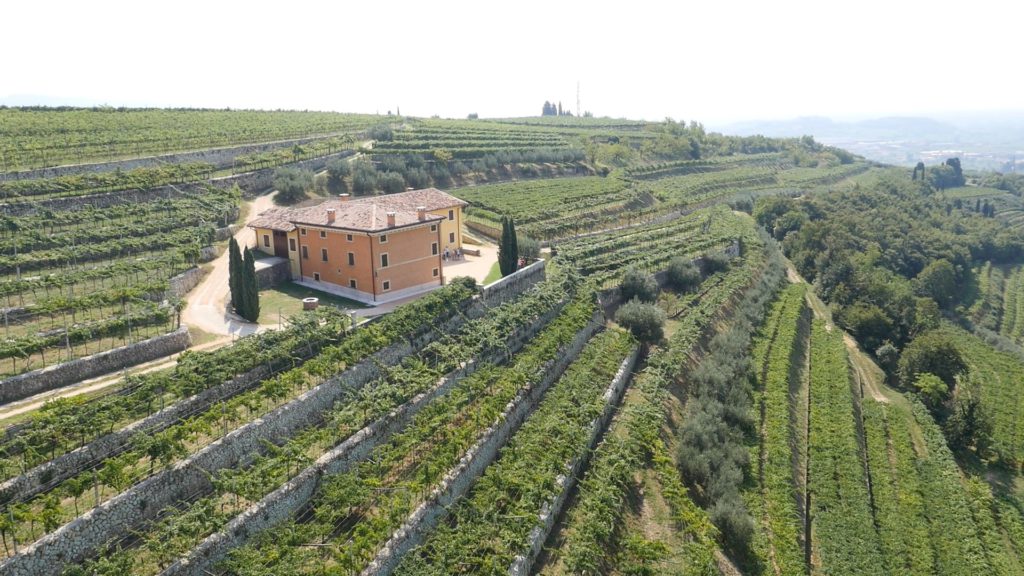 Speri owns and cultivates 60 hectares (almost 150 acres) of the 100 hectares (almost 250 acres) of organically farmed land in the Valpolicella Classico area. This is a great privilege – Speri is fortunate enough to not have to buy any grapes to make their wines, hence giving them full control over the quality – but it also comes at a great cost.
Organic farming is a financial commitment that demonstrates just how dedicated one is to creating a natural product and protecting the environment – and consumers.
Why does it cost so much more?
Mostly because it requires more manpower in the vineyards and more, albeit natural, treatments aimed at preventing disease and infestation. While pesticide treatments could be done three to four times a year, organic cultivation requires many more, perhaps as many as thirteen treatments in one growing year.
Incidentally, these preventative measures paid off in 2014. Because of them, organic growers suffered the effects of the vintage's changeable weather much less than conventional growers. Additionally, production tends to be somewhat lower. So even though Speri has purchased 9 more hectares (22 acres) in the last two years, they won't be producing many more bottles than the average of 350,000 bottles they currently produce.
Speri has looked to offset these costs by expanding their cantina and vinification areas. In doing so, they will save on air conditioning (something they have had to depend on in one of the current storage areas) because the cantina is eight meters (26 feet) underground and thus remains cool all year round. They've also installed solar panels to cover their electricity needs. This will not only balance out costs, but has made it so their impact on the environment is even more minimal.
What does organic mean in Italy?
Organic viticulture is all about cultivating grapes and making wine using all-natural practices, ultimately aiming for the best quality possible. This includes the production of nutrients as well as weed management and parasite and disease prevention. It is considered a complete method whose final product must reflect the local terroir in every way: the environmental conditions, such as the hydrology, soil, and microclimate as well as traditional workings of the land.
Every aspect of cultivation – from the fertility of the soil, to the management of parasites and disease – are managed to maximize the quality and health of the grapes. Organic agriculture is further regulated by the European Union and growers, once certified, enjoy the use of an EU organic logo.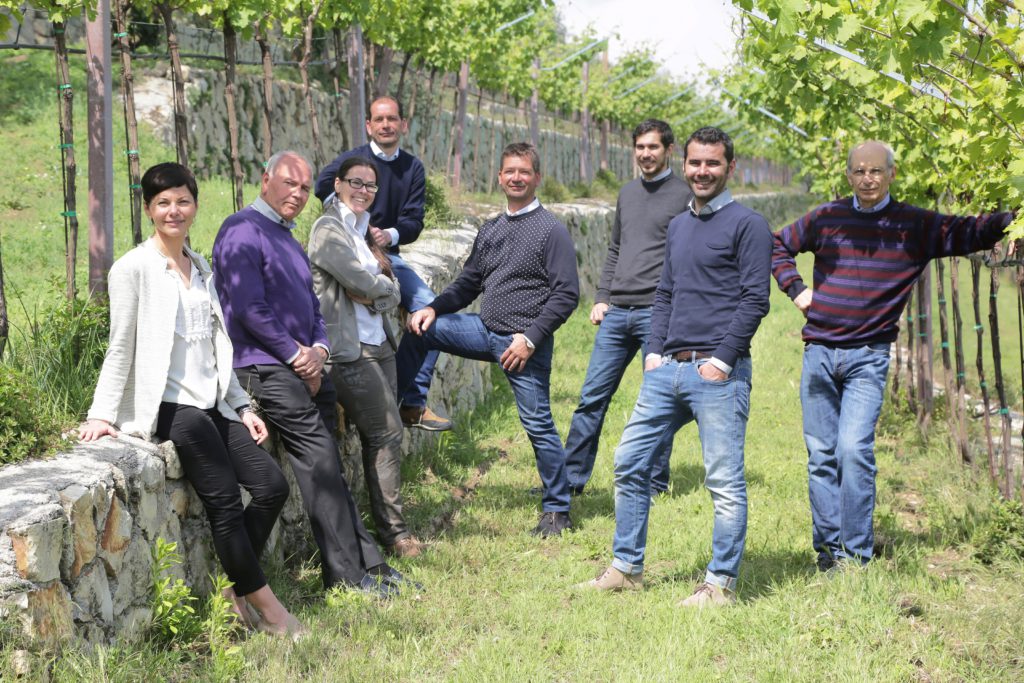 Chiara and Giuseppe Speri are cousins that represent the sixth and seventh generations. Here, they explain how and when Speri made the change. "We were on the fence about going organic because pesticides salesmen consistently told us true organic farming was impossible", said Giuseppe, junior enologist, the son of Alberto Speri, the senior enologist at Speri. Undeterred, they decided to do a year trial.
While it was a risk because they were travelling into the unknown, they were pleased with the results. "At the end of the year, we noticed the plants were actually healthier". With the idea that healthy grapes make healthy wines, they never looked back. Speri dropped or replaced any and all pesticides, antifungal, and weed control products and began using all-natural products and organic farming practices.
Now, Speri sprays copper and sulfur to combat rot and disease. (Note that EU regulations dictate that only six kilograms of copper per hectare may be used per growth cycle while there are no limits in the use of sulfur dustings.) As for pest control, Speri uses what is known as sexual confusion. Strips containing pheromones are placed throughout the vineyard. These pheromones emanate throughout the fields and stop the insects from breeding as males can't find the females, and females think the males are females. (To make sure the treatment is working, traps can be placed in the vineyard to catch the insects. However, if they are empty, it means the treatment is working.) The pest population is effectively controlled without the use of any synthetic pesticides and the grapes remain unspoiled.
Careful soil management aimed at safeguarding the soil and its fertility as well as maintaining optimal balance of the vines are key factors in the cultivation of organic grapes.
According to Chiara and Giuseppe, turfing, cover cropping, and their management, are vital at Speri. Grass naturally grows in the vineyards and can be adapted, according to what the microclimate requires at any given time. For example, perhaps you might let the grass grow if there is too much water so the vines don't become water-logged, something that could affect the quality. More frequently though, the grass would be cut, and then used as mulch. This helps make sure the vines receive all the vital nutrients in the soil.
Ever the innovators, Speri also created a special "Sant'Urbano grass mixture" that they use as their green manure. It is planted in winter only to be cut later and turned into the soil as a sort of natural fertilizer. Finally, Speri also uses an aerator to freshen the soil. It is used after harvest when the soil is dry, making holes for oxygen and water as the machine passes over. This helps the roots grow deeper, producing stronger, more vigorous plants.
Speri also uses organic practices in the cantina. Every product used, such as yeast, must be organic and sulfites must be used sparingly, if at all. Speri has never used a lot of sulfites because the amount naturally produced during vinification has always been enough to preserve their wines.
Giuseppe quipped, "We drink our wine. So we make the wine we want to drink." Their objective has always been to highlight the grapes and the territory – which is part of why their philosophy meshes so well with organic growing – and this shows even in their aging preferences. They do not use barrique for their dry wines, preferring tonneaux and botti, looking to gently rather than aggressively enhance the wine's aromatic and flavor profiles.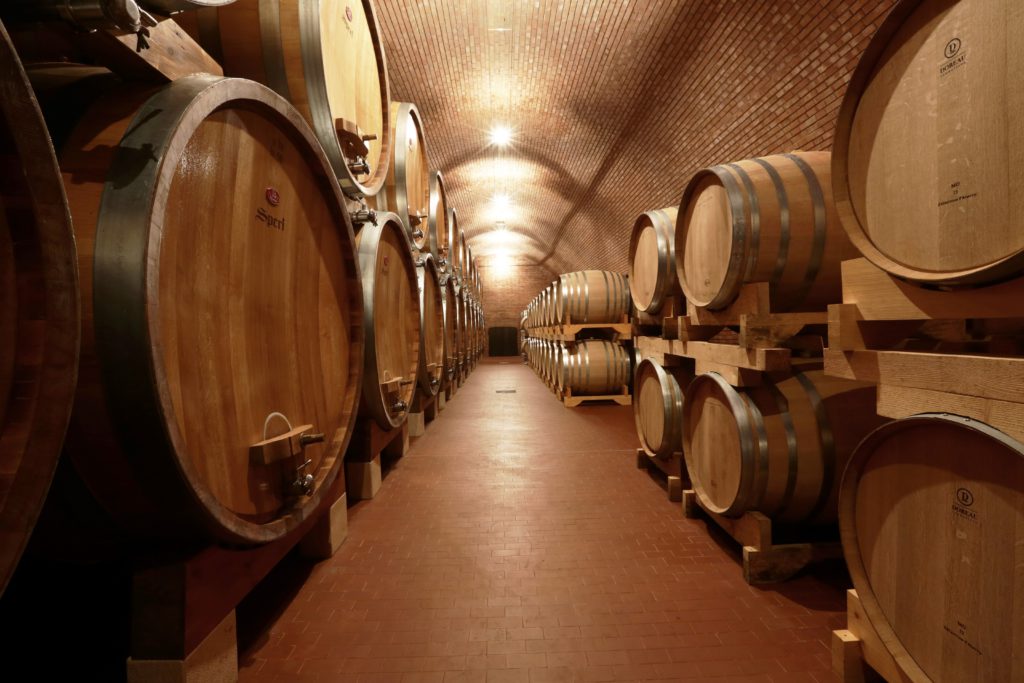 We asked Speri if the change was difficult and they said, "Only the bureaucracy!" That is especially the case when it comes to understanding and complying with the different rules of the different countries their wines are exported to. For example, for the wine to be labeled 100% organic in the U.S., no sulfites may be used.
However, wines can be labeled "made with organic grapes," which is what most organic Italian wineries do. The Speri family, which never backs down in the face of a challenge, remains committed to and enthusiastic about organic methods. We asked Chiara and Giuseppe if bio-dynamic winemaking was the next step. To which they laughed, "Whoa, slow down there, one step at a time."