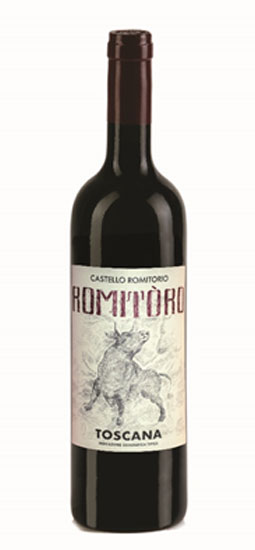 Romitòro is an elegant blend of Syrah and Petit Verdot that expresses all the benefits of the moderate Maremma climate.
A bold Super Tuscan that proves that French varieties can thrive in Tuscany, leading to excellent quality, and an undeniably Tuscan character.
This wine ages for approximately 12 months in oak and is unfiltered.
Grape Varieties:
Fermentation container:
Length of alcoholic fermentation:
Type of yeast:
Fermentation temperature:
Maceration technique:
Length of maceration:
Malolactic fermentation:
Container age:
Type of oak:
Bottling period:
Aging before bottling:
Closure:
Organic:
Vineyard location:
Soil composition:
Gravel soils with clay and silt from marine deposits dating back to the Pliocene Epoch.
Vine training:
Altitude:
150-250 meters above sea level
Vine density:
4,000-5,000 vines per hectare
Exposure:
Years planted:
Time of harvest:
Total yearly production (in bottles):
Serving temperature:
Best served at 16-18 °C (60.8-64.4 °F).
Food pairings:
Serve with rich chicken or mushroom dishes or anything with tomato sauce
Alcohol:
Winemaker:
Carlo Ferrini and Stefano Martini
You may also like from
Castello Romitorio