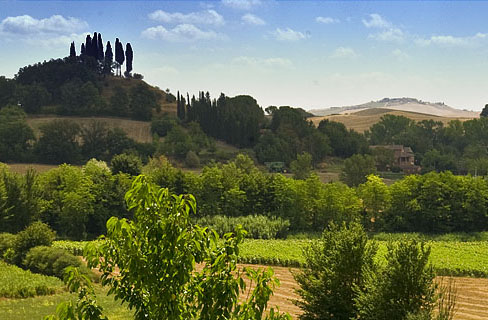 Legend has it that in the 1970s, Neil Empson was standing in a wine cellar next to iconic winemaker Sergio Manetti, tasting the new release of his cult classic Le Pergole Torte. He said, "This is nothing like a Chianti Classico. This is really super, just super! A super Tuscan." The name seemingly stuck and journalists and winemakers across the globe began using the term to describe wines that were made without the constraints of antiquated rules and regulations – essentially planting what they wanted, where they wanted, how they wanted, and blending, or not, if they wanted. This wasn't just a random rebellion, but a conscious effort to increase quality, highlight the diverse terroirs of Tuscany, and certainly to stand out in a sea of homogenous wines.
WINEMAKING RULES
Super Tuscans are not protected by top-tier designations so you won't find DOC or DOCG on the label. (Though today, Sassicaia has its own DOC). But you might find IGT, which allows winemakers to write "Toscana" on the label and take advantage of the quality markers the IGT holds. There aren't many rules, but the grapes must be grown in Tuscany and any grape can be used.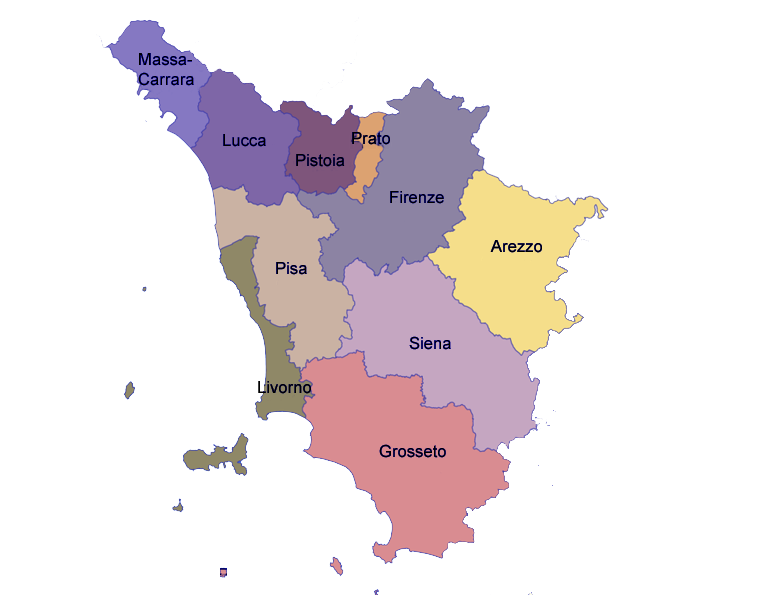 SASSICAIA
While the idea was brewing as far back as the 1920s, Marchese Mario Incisa della Rochetta released the first Sassicaia vintage in 1968 — as a Vino da Tavola, Italy's lowest quality tier — after at least twenty years of enjoying it privately. It was mainly made from Cabernet Sauvignon (the vines for which were sourced from the Pisa area coincidentally), which he chose because of the similarities of Tuscany's coastal areas – particularly Bolgheri – to Graves, France. But it was mainly because its creator had a clear idea of the wine he wanted to make in terms of its aromatic profile and cellarability. Essentially, he wanted a Bordeaux style made on Italian soil. Many others followed suit, just consider Il Masseto and Ornellaia among the many from that area.
CHIANTI CLASSICO
At the same time, in Chianti Classico, a rebellion against product specifications that, in many growers' opinions, kept quality low, loomed. In protest, many wineries sought to make their mark in the world doing things "their way." The first to release a new-generation wine was San Felice with Vigorello in 1968. Tignanello (1971), Le Pergole Torte (1971), Flaccianello (1981), and Fontalloro (1983) followed thereafter, becoming true icons in Tuscan wine.
PHILOSOPHY
Later, standards for DOC/DOCG wines evolved for the better but the idea of Super Tuscans persisted because the wines were good, because there was definitely a market for them in Italy and abroad, and because winemakers didn't and still don't want to give up the opportunity to diversify and make a wine that stands out in a market saturated with valid offerings. "Super Tuscan means quality. It highlights outstanding terroirs and best expresses the production goals of its winemakers," explains Franco Bernabei, who's been operating in Tuscany as an enologist for some of the most important wineries in the area for over forty years. "Super Tuscans are about the incredible grapes Tuscany is able to produce through meticulous cultivation as well as innovative techniques and choices."
TODAY'S SUPER TUSCAN
According to Franco, Super Tuscans are now considered "historic" with many, many wineries experimenting with different grapes, blends and aging, completing their ranges of classic or traditional wines with alternative styles, and capitalizing on the wonderful landscapes, soils and microclimates Tuscany is able to offer. These are wines that are strongly connected to their territory, strongly connected to their people, and that in some ways, are a state of mind. To try a few represented by Empson, consider Supremus and Carpineta Fontalpino's Do ut Des, which recently received 94 points from Wine Spectator.