What do the different crus have in common?
They each grow exclusively Nerello Mascalese from old vines – from 80 to 120 years old* – on the northern slopes of Etna. The soil is generally stony, light sandy loam with volcanic origins and the vines are bush-trained. The altitudes hover around 3,000 feet above sea level.
*Archineri has vines from 40 to 80 years old and the altitude is 2,000 feet above sea level.
So, with all those similarities, what makes the crus different?
"Everything!" says Michele Faro. Pietradolce's different crus have actually become the focus of an in-depth study of the various plots in the numerous areas of Etna's northern slope.
To begin with, the pedoclimate and the microclimate can vary from one vineyard to the next and the lava that became the soil can also vary from one vineyard, or even plot, to the next, carrying different arrays of minerals. Each of these elements can impact the wine greatly. Because of this, Pietradolce vinifies many plots separately.
A closer look at the features of each vineyard/wine.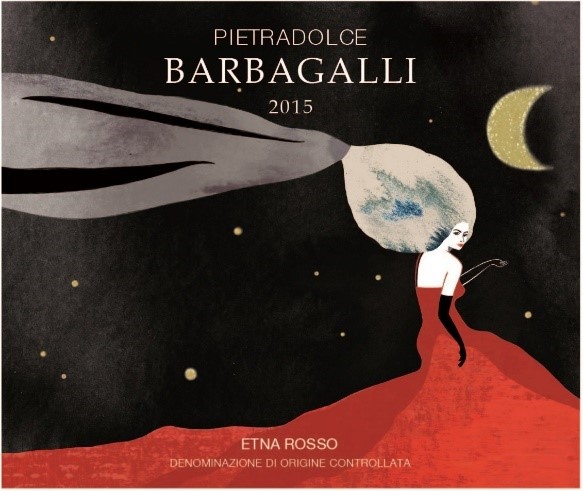 The Barbagalli vineyard is only 1.5 hectares/3.7 acres and its microclimate is greatly affected by its shape. A virtual amphitheater, or semi-circle with terraced vineyards, it is well protected against weather phenomena. It is also surrounded by olive trees, which provide even further protection. The vines are among the oldest – 80 to 100 years – and they produce small clusters of small grapes. This coupled with the microclimate leads to wines with great power, thrust, character, balance and elegance.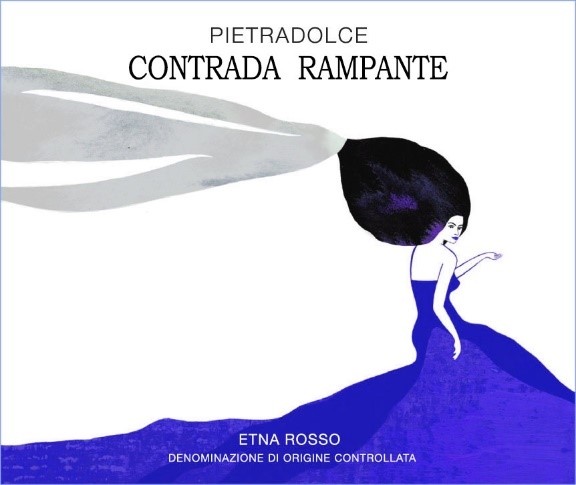 The Contrada Rampante cru is a semi-amphitheater, also measuring 1.5 hectares/3.7 acres and is also surrounded by olive trees. However, this vineyard doesn't enjoy as much protection from the weather, but does enjoy wonderful day/night temperature swings. The soil is also full of iron and manganese. The result is a classic Etna interpretation; a powerful, muscular, juicy wine. With less elegance perhaps than Barbagalli, but a true crowd-pleaser.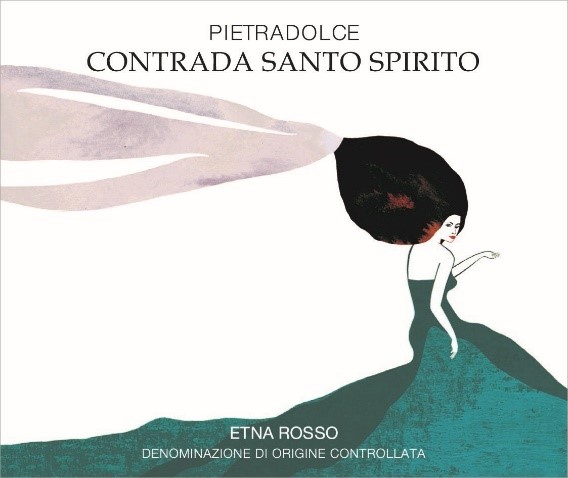 The Contrada Santo Spirito vineyard is about 2 hectares/5 acres of terraced vines that have the privilege of overlooking a valley. Thus, there is very little if any protection in an area known for its drying winds, and this gives the wine great freshness. It is located near Passopisciaro and its wine is the most similar to a classic Burgundy. It's delicate and elegant with great finesse but has a bit less muscle.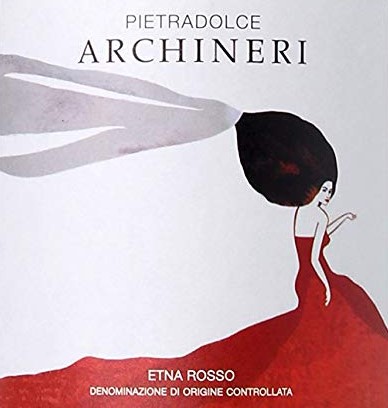 Archineri is the winery's historic vineyard and is also about 2 hectares/5 acres. It is the first pre-Phylloxera vineyard and is also a semi-amphitheater in shape. It is slightly lower in altitude and enjoys great minerality. It is in fact, the perfect combination between Santo Spirito and Contrada Rampante. It pairs the muscle of Contrada Rampante with the finesse of Contrada Santo Spirito for a flawlessly well-rounded and pleasing wine.
And what about those whites?
Sant'Andrea and Archineri Bianco share a vineyard of pre-Phylloxera 120-year-old vines in Milo, on the eastern slopes of Etna, 2,800 feet above sea level. It is one of the most coveted areas for whites on all of Etna.
As Sant'Andrea is meant to be a top expression of all that Etna – and Carricante – has to offer, the grapes for this wine are treated like the prized berries they are. Firstly, they are carefully chosen from specific vines and specific parcels. They are then skillfully vinified in small French oak vats (20-hl in size), and are left to macerate for a quite a long period of time. The idea is to essentially bottle Etna's identity. Wonderful aromas, great structure, freshness and minerality, not to mention a rich golden yellow, almost amber color are its strengths. This wine perfectly shows the enormous potential of this enological paradise.
Archineri comes from the same vineyard and is also an intense but different expression of its terroir. It ages exclusively in stainless steel. The lovely acidity and great minerality are mainstays of this structured and complex wine.