Dolcetto d'Alba Pian Balbo DOC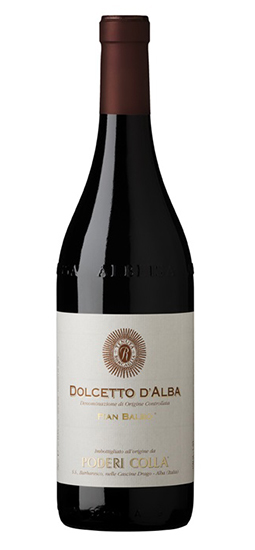 A delightfully soft and versatile wine from a single vineyard, whose first plantings go back to 1969. Dolcetto is a favorite native grape in Piedmont as it is easy to drink and easy to pair. The wine features a whole array of fruit, full flavors, round texture, and lovely aromas with an intriguingly almond finish. It can gracefully accompany just about any meal. This version ages a few months in stainless steel and is bottled in spring, released after a few months in bottle. Fresh, full-bodied, and flavorful, its delightful fruitiness and immediate appeal make it an everyday favorite. A true all-around wine.
Wine exported to
Korea, Puerto Rico, Australia
Grape Varieties:
Fermentation container:
Fermentation temperature:
Length of maceration:
Malolactic fermentation:
Aging containers:
Bottling period:
Aging in bottle:
Closure:
Organic:
Vineyard name:
Vineyard location:
Vineyard size:
3.73 hectares (9.2 acres)
Soil composition:
Vine training:
Altitude:
270 meters (885 feet) above sea level
Vine density:
Yield:
Exposure:
Years planted:
Time of harvest:
First vintage of this wine:
Total yearly production (in bottles):
Tasting notes:
A delightfully fruity, fragrant wine that is best enjoyed in its youth, though it may be cellared for a few years.
Serving temperature:
Best served at 16-18 °C (60.8-64.4 °F).
Food pairings:
A perfect everyday wine, easy to pair perfect with pasta.
Aging potential:
Good fresh, but also after a few years
Alcohol:
Alcohol 12-13 % ; Acidity 5-5.5 gr/l
Winemaker:
You may also like from
Poderi Colla