Barbera d'Alba Costa Bruna DOC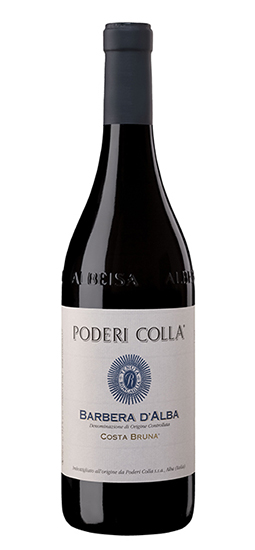 Located in Barbaresco, the plantings for Costa Bruna go back as far as 1930. It was replanted twice more, in 1995 and 2005. Such old vineyards strongly contribute to the wine's intensity and concentration. The clusters of inky, plump, sweet berries are small, but the quality is extreme.
Aged about twelve months in oak before release.
Wine exported to
Korea, Puerto Rico, Australia
Grape Varieties:
Fermentation container:
Fermentation temperature:
Length of maceration:
Malolactic fermentation:
Aging containers:
Container size:
Type of oak:
Bottling period:
Aging before bottling:
Aging in bottle:
Closure:
Organic:
Vineyard name:
Vineyard location:
Vineyard size:
3.32 hectares (8.2 acres)
Soil composition:
Vine training:
Altitude:
250 meters (820 feet) above sea level
Vine density:
Yield:
Exposure:
Years planted:
Time of harvest:
First vintage of this wine:
Total yearly production (in bottles):
Tasting notes:
Deep ruby red, the bouquet is ample, fragrant, fruity and grapey, with well integrated oak; full on the palate and very appealing, with firm tannins and gobs of fruit.
Serving temperature:
Best served at 16-18 °C (60.8-64.4 °F).
Food pairings:
It goes well with pasta, soups; ideal preparing sauces and meat stews.
Aging potential:
Good aging potential, 10 years very easily
Alcohol:
Alcohol 13-14 % ; Acidity 5.5-6 gr/l
Winemaker:
You may also like from
Poderi Colla